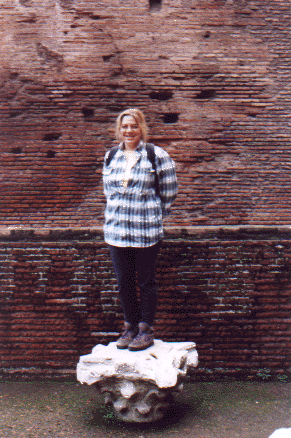 Bella Roma
by Rita Karl
January, 2001
I was very ready to travel to Italy, a country I have always longed to visit, although Rome was not my first choice for cities to see (Venice, Florence, the coast) I was still very excited to see the ruins because of my interest in ancient history (Egypt and Greece are my next trips). But I adore Italian food (second to French) and I knew that it would be a great experience. Learned a little Italian in my car before I went, bought some books, made some lists of things to do. Ready, set, go!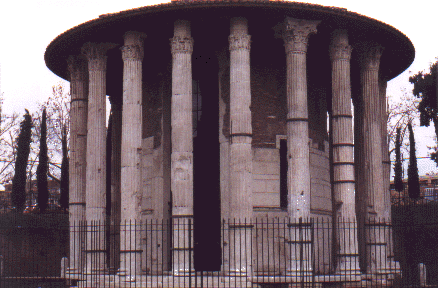 7 days. 7 hills of Rome. I planned some exciting sojourns. I hoped to walk the Appian Way, explore the catacombs and travel through the cedar forests and on the ancient, timeless stones of ancient Rome.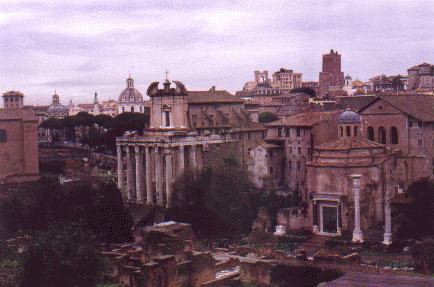 The Forum
To rest among the ruins, meet the cats of Rome, and listen to the murmurs of history surround me. To stand where Caesar and Marc Antony stood. To listen. To walk where Cleopatra walked and felt her power and met the men who were her match.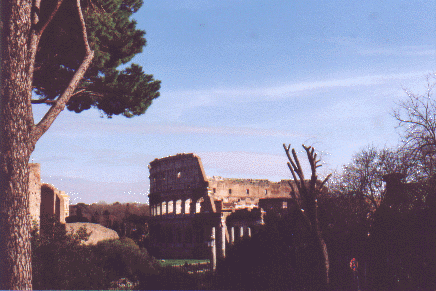 Next Page