My Trip to Malta
The Malta Restoration Center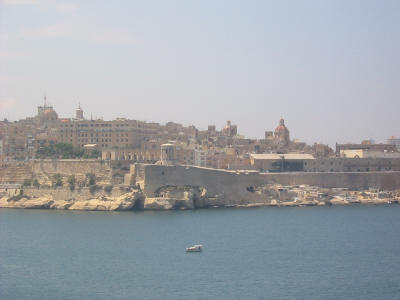 Located opposite the bell tower of Valetta (above), the Malta Restoration Center
is situated in the former British Naval Hospital. In WWII, many wounded men
were brought to Malta to recover from their war injuries.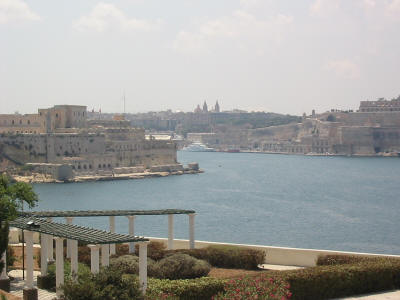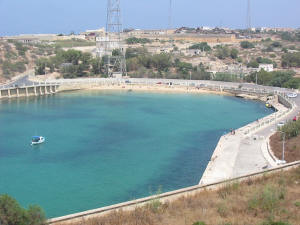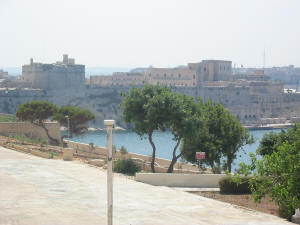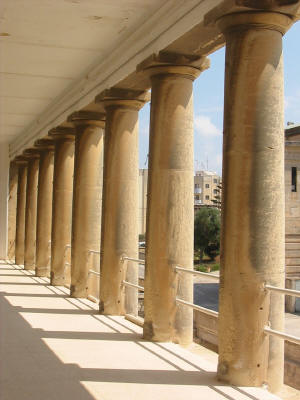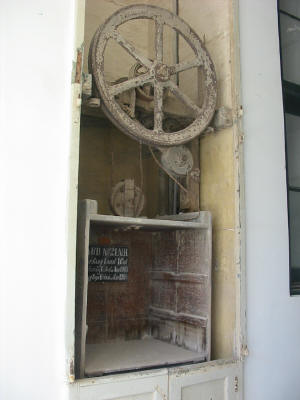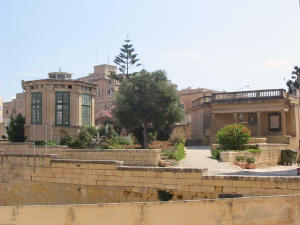 In the painting restoration area, Ave Maria played while the restorers worked on vast religious canvases removing hundreds of years of dirt and damage. The restoration preserves the paintings' antiquity yet clearly shows the mark of the restorer for future generations when viewed up close. Students working with professionals take photos in x-ray, infrared, angled light and design proposals before performing their magic with the aged canvases. Stories of paintings hidden under other paintings, perhaps proving that the top painting was a fake, delighted the guests along with stories of beer and cactus juice being found to have been used by medieval painters as a substitute for alcohol in their varnish coats. In up to date laboratories we saw students analyzing paint using electron microscopes to determine age and chemical analysis of various Maltese cactus in their efforts to determine which plant had been used in the ancient varnish.
Art by students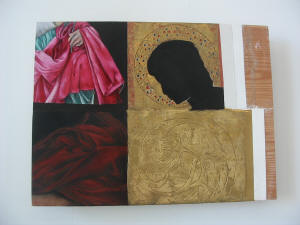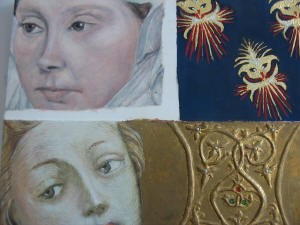 The nearby medieval Fortress built by the Knights of St. John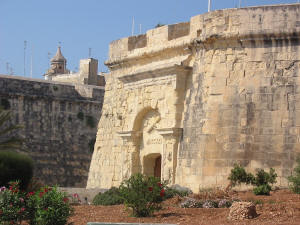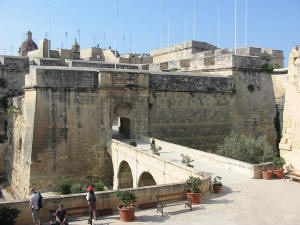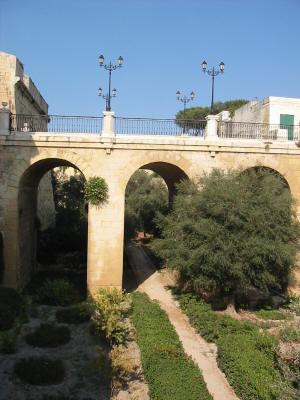 To Borgo, Vittoriosa

(where the many medieval villas for the original Knights still stand)